Straight but not Strict

The lines of this long hairstyle are sleek, straight but also very fluid with gentle, wide curves that frame the face. The partition is in the center to take the simplicity up another notch. The result is a look that is so natural and has a perfect purity about it that is revolutionary all on its own.

On the sides the hair falls softly in generous curves and is long enough to rest behind her shoulders in a very effortless but oh so chic way. The color is a spicy dark brown with a matte sheen.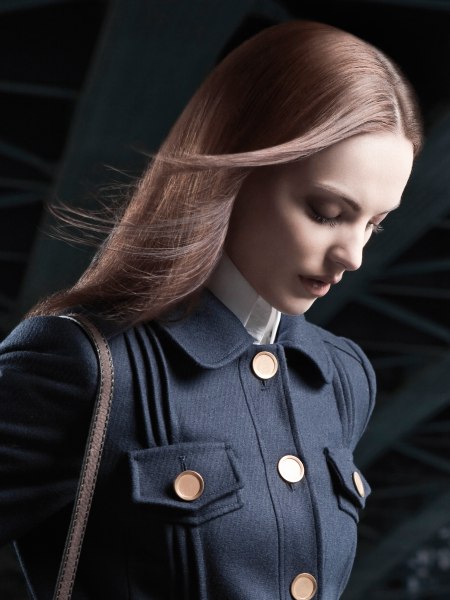 Click to enlarge

Collection: Hairstyles Fall-Winter 2011-2012
Hair: Jack Holt Coiffeur Créateur
Photography: Isshogai

Related posts:
Long hairstyles
Long smooth hair with angles
Brown hair falling below the shoulders