Romantic Short Haircut

Here you can see how easy it is to transform the entire character of a short haircut just with a different technique in styling. While the side and neck sections remain unchanged, the top now features a lot of movement, curls, waves, playful strands and wispy ends.

This new touch gives the look a much softer and romantic feel, yet it does not take anything away from its coolness and energy. A few drops of product and a good tousle with the fingers is all that is needed to go from one look to another.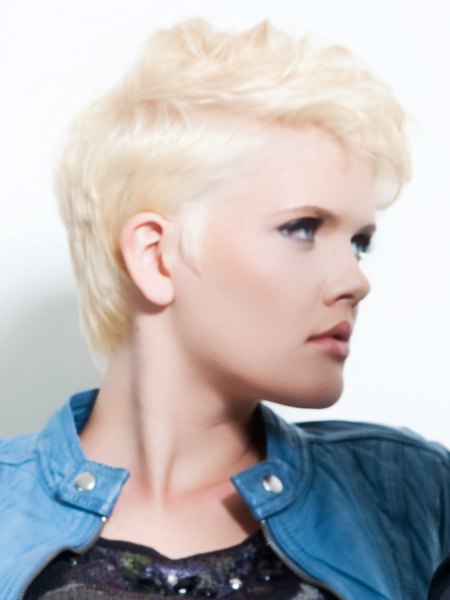 Click to enlarge

Collection: Autumn Hairstyles
Hair: Sasscha Hirtsgaard - Guys & Dolls Intercoiffure
Photography: Bert Goeman
Make-up: Martine Lück
Products: Paul Mitchell
Clothing: Hale Bob and Rocking Blue

Related posts:
Short hairstyles
Finger kneaded short blonde hair
Short back and curly front hairstyle