Pretty Short Blonde Hairdo

You may not see the aurora borealis, but the iridescent blonde of this sassy short haircut seems like a force of nature just as well. The color may look innocent, tender and even fragile, but don't let the baby blonde fool you.

The cut is made to sizzle and with all of its texture and energetic lines styled from the back towards the front, while the sides remain simple and straight down, this pretty hairdo is a veritable power look. The neck is finely graduated and very small sideburns accentuate her cheekbones perfectly. The finesse is very much in the detail here, but the overall image is pure eye candy.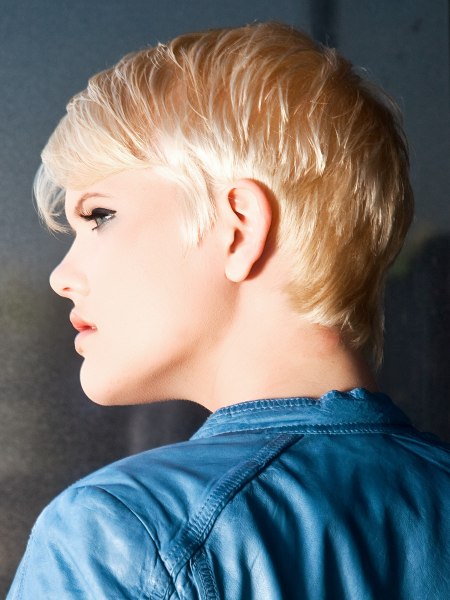 Click to enlarge

Collection: Autumn Hairstyles
Hair: Sasscha Hirtsgaard - Guys & Dolls Intercoiffure
Photography: Bert Goeman
Make-up: Martine Lück
Products: Paul Mitchell
Clothing: Hale Bob and Rocking Blue

Related posts:
Short hairstyles
Daring short haircut
Very short blonde hairstyle