Romantic Mid-Back Hairstyle

A romantic and timeless hairstyle for the club or the renaissance fair that builds its volume out of numerous large curls that sway their way down all the way to the middle of her back. Parted in the centre the basic shape of the haircut is one of simplicity. A good idea since nothing could compete with the glamorous opulence and power of her long hair.

The hair color choice is a dark blonde with golden effects of light and a darker base that gently transitions from the top down and gives this look a very natural vibe.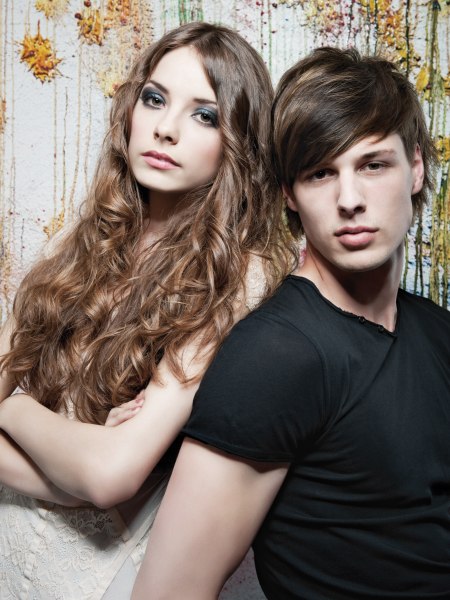 Click to enlarge

Collection: Colour Shots
Hair: J.7 artistic team
Make-Up: J.7 artistic team
Photography: Vlado Golub

Related posts:
Long hairstyles
Voluminous long hair
No-nonsense long hairstyle for feminine looks