Triangulating the Round

When everything is curved and round, a single corner with a distinct and clear line stands out. The short mushroom like haircut thrills with its geometric perfection and the harmony in every tiny strand. Everything has its place and direction.

Round from deep fringe to steep neck the cut in corner teases and refreshes with its boldness. Precise cuts like this require regular shaping and sharpening of the lines, but it is worth it if you want to wear a masterpiece.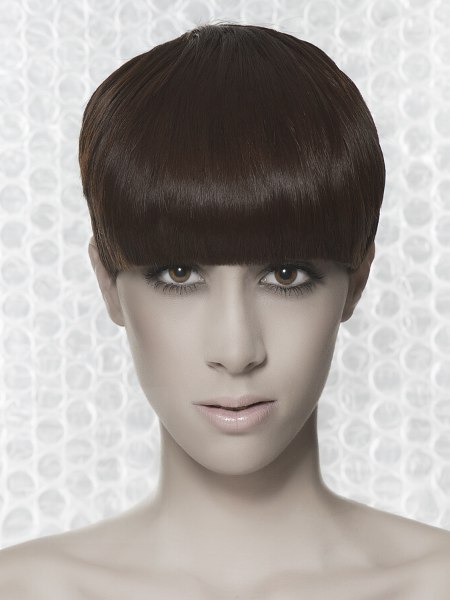 Collection: CHIC-ART
Haircut: Felicitas & Team
Make-up:Trini F. Silva
Photography:Janusz Szpakowski

Related posts:
Short and very short hairstyles
Short haircut with sculpted lines
Short haircut with a long fringe and high pivot