Surrealism in Three Tones

The red surprise under the fringe is only one of the striking and memorable elements of this very short haircut with buzzed nape. Each viewpoint opens up a new perspective and has its own surprises.

The left side is angled just as sharply as the right, but a few centimeters shorter in length and also in width. Right at the ear it transitions quickly into a section of soft but consequent nape graduation. The dominant colors here are a warm toffee tone and just a small area of light blonde in front.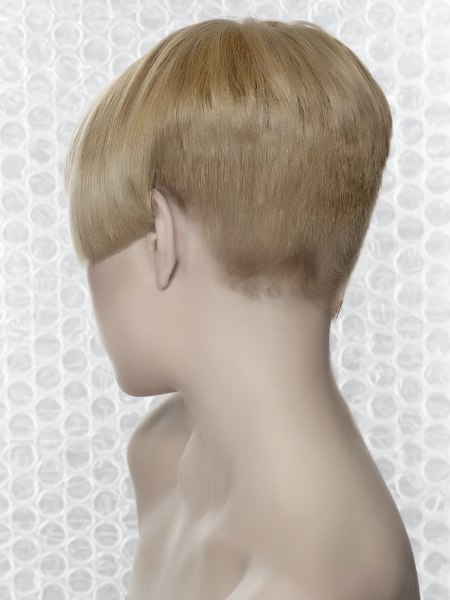 Collection: CHIC-ART
Haircut: Felicitas & Team
Make-up:Trini F. Silva
Photography:Janusz Szpakowski

Related posts:
Short and very short hairstyles
Short page boy hairstyle with a graduated back
Hyper-short haircut with an elongated top section