Handsome with Glasses

Men have many new choices for hairstyles and can choose between classic shapes or avantgarde looks. Wearers of glasses often wonder what looks best with their inevitable accessory. This haircut, even though it has a long fringe works great with glasses, be they large or small, and it is one of the trendy modern classics as well.

A bit longer than the true classic cut, but also softer and very versatile. Note that the haircolor and the color of his frame are just a few steps of darkness away from each other and harmonize perfectly.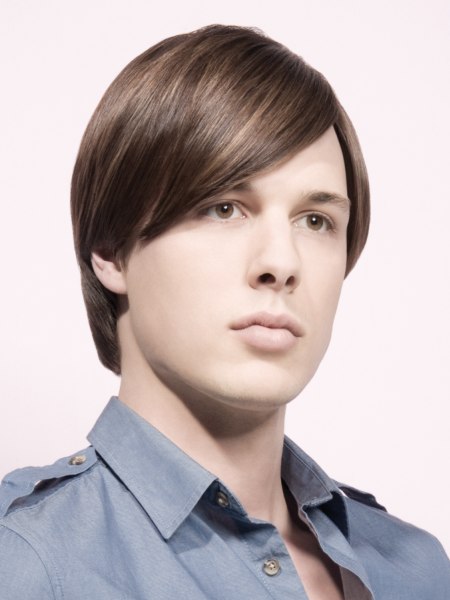 Click to enlarge

Collection: Cats Walk
Hair: J.7 artistic team
Make-Up: J.7 artistic team
Photography: Vlado Golub

Related posts:
Men's hairstyles
Easy going hairstyle for men
Men's hairstyle that covers the ears