Funky Short Hairstyle

Sharp, straight, sexy, and shocking are all words that can describe the look shown here. The steeply tapered style is short without being gamine, and is textured to provide soft edges that are also funky and exciting. However, the central focus of this hairstyle is the "Shock-Lock" in the foreground.

A vibrant, cherry-tomato red in a large block adds color and emphasis to the style without being "too much". The styling is achieved with a volumizing product used during the drying, and a touch of wax-based product for a defined and textured finish.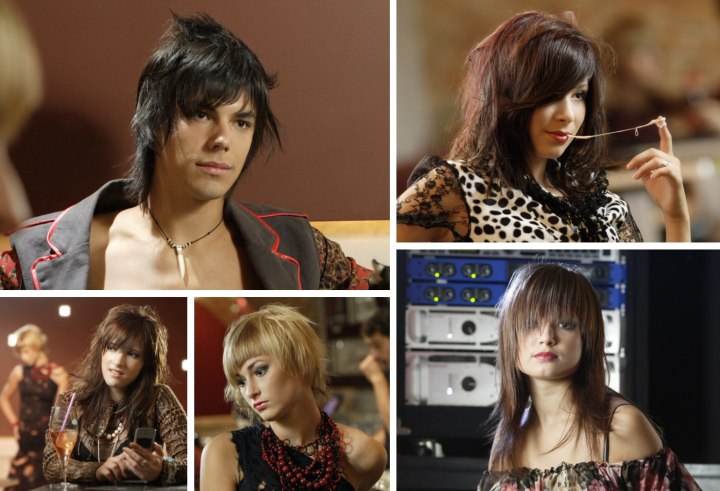 Click to enlarge

Collection: Summer '08 Haircollection

Hair: Team John Beerens Hairstudio - Tilburg
Hairproducts Man: Lock Stock & Barrel Grooming Men
Hairproducts Women: CHI by Farouk Systems USA
Make-up: Marc Lubach voor Pupa
Photography: Paul Bekkers
Models: Pebbles, Suzanne, Sabine, Liza en Elroy
Apparel: Gio-Goi

Related post: Short hairstyles