Daytime Look Hairstyle

Soft waves, curls at the ends and fullness on top of the head - that is the daytime look of the modern diva: first blow dry the base of the long hair over a large round brush to install the volume. Then use a curling iron to shape large waves. Finally blow dry the hair head down and knead the roots with your fingers to finalize the glamour look.

Lift up, tease hair into shape with your fingers and fixate lightly with some spray. Very important: leave volume on top and in the back to bring out the full effect of the Hollywood hairstyle.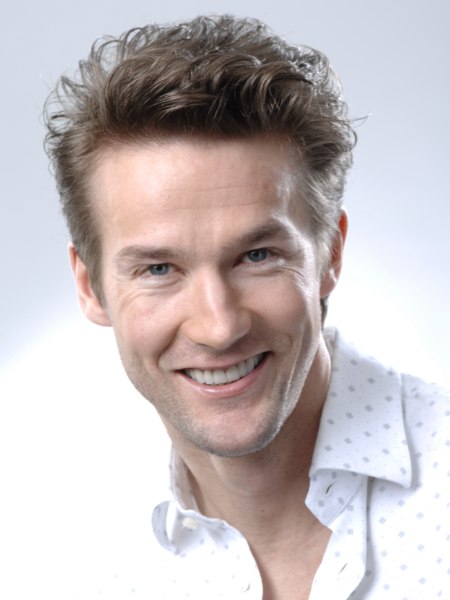 Collection: Men's and Partner Hairstyles
Hairstyle: Essanelle Hair Group

Related posts:
Men's hairstyles
Long hairstyles
Long blonde hair with wild curls