Short Layered Haircut

It all depends on the tone! First the hair was toned with an intensive tone in ebony and turned slightly metallic with the use of a modern bluish tone. After the color play it was shortened and lightly graduated.

The hair was dried over a tunnel vent brush (SilverLine). With this length you can easily shape the hair with the fingers. Freestyle, a Pearlshine gel by keranelle fixates the hair. Roll the ends outwards. Done!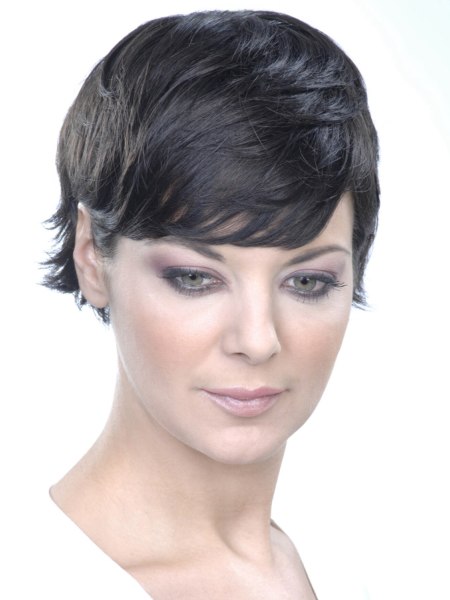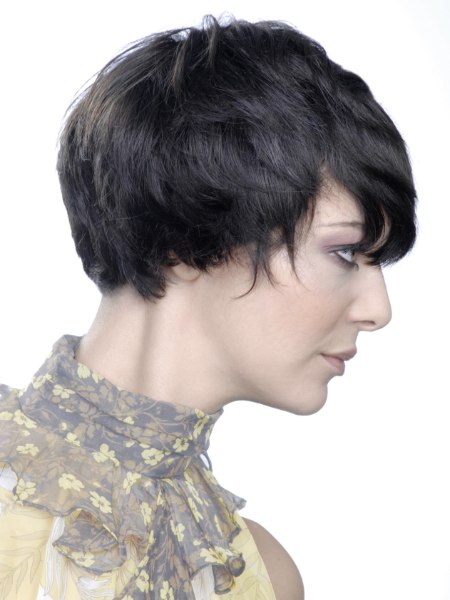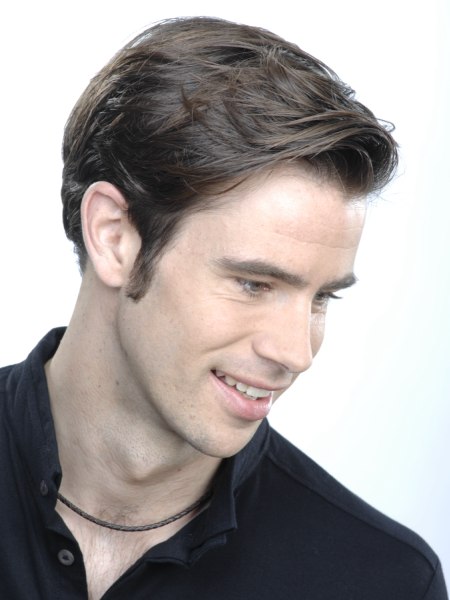 Collection: Men's and Partner Hairstyles
Hairstyle: Essanelle Hair Group

Related posts:
Men's hairstyles
Short hairstyles
Short hairstyle for wavy coarse hair