Layered Short Hairstyle

Side view of a short layered hairstyle. The hair was cut around the ears and the neck and back of the head fully layered. The top hair was cut to one length. The rather short bangs were cut in a strict contour and run towards the ears.

The match between the short hair and the sleeveless turtleneck is perfect. Blow dry the hair over a tunnel brush and shape it with styling wax.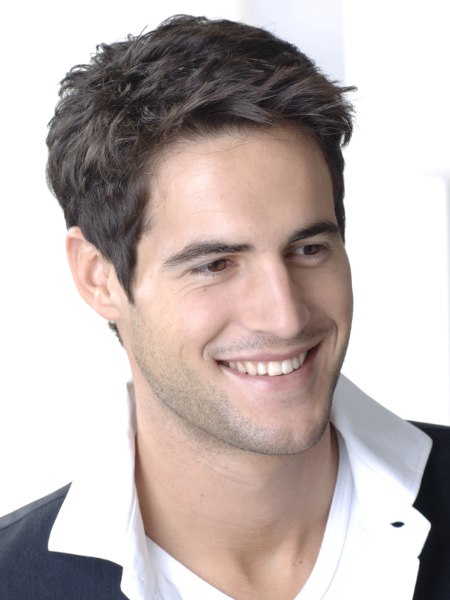 Collection: Men's and Partner Hairstyles
Hairstyle: Essanelle Hair Group

Related posts:
Men's hairstyles
Short hairstyles
Low maintenance short haircut