Casual Male Hairstyle

A grown out cut, faded blond, little motion - with this hairstyle Sebastian exuded a "little boy charm". He is however a casual type with a positive disposition. To display this side of him, a few sunny highlights were put in that perfectly reflect his natural nonchalance.

Sebastian's neck hair was shortened, the hair was layered. To achieve especially lively blond effects the essanelle hair experts were betting on the "shoe shine technique" - placing the color only on the tips. The result is awesome!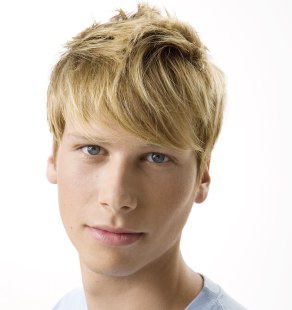 Click to enlarge

Collection: Men's Hair
Hairstyle: Essanelle Hair Group

Related posts:
Men's hairstyles
Choppy blonde haircut for men
Short men's hair with color effects