Trend Hairstyle for Men

Courage for color turned Oleg's uncomplicated look into something unique. The matte blond made room for a rich brown with reflecting highlights. The effect: a true trend rebel with a ton of charisma! Clean contours and an improved structure on the sides give Oleg's cut more swing.

A small amount of keranelle hair wax perfects the styling: just rub in palms and style hair as desired. The natural brown toning with Color Touch intensifies the hue of the hair. Magma foil highlights accentuate the tips and bring more of a fashion statement to Oleg's new hairstyle. Simply cool!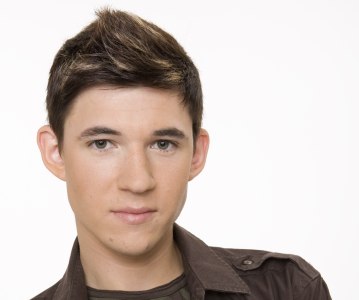 Click to enlarge

Collection: Men's Hair
Hairstyle: Essanelle Hair Group

Related posts:
Men's hairstyles
James Dean look haircut
Men's hairstyle with length on the top