Party and Gala Style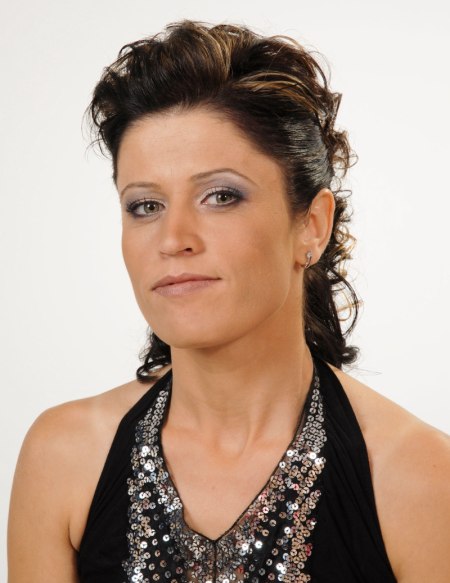 Styling

To achieve this festive up-do the side hair was pulled back tightly. The top hair flows lightly to the back of the head. Shape structure and accents are created with barrettes. The whole style is fixated with hairspray and single curls and portions are accentuated with curl-gel.

Make-Up

The basis of this enchanting evening Make-Up are strong trend colors. The face was matted evenly with powder, the cheeks kept in a warm brown. Eyes, lashes and brows are accentuated with dark grays and white. The brows are plugged and enhanced with dark brown. The lips are held back a bit more with brown contours and shiny brown lipstick, gloss adds a glamorous, silky shine.



(Click to enlarge)

More Styling Ideas

Hairstyle: HAIR BOX - hairbox.ch