Retro Haircut with Short Sides

The only male in the collection cannot be overlooked with his very dapper hairdo. This style is typical for the hair trends in the masculine world. Short sides, long top hair and a retro vibe. These elements can be played with, lengths can vary and there are also colors to experiment with.

His sides are clipped very close to the scalp and are topped by a loose quiff of wavy hair on the crown. A neat look with impact.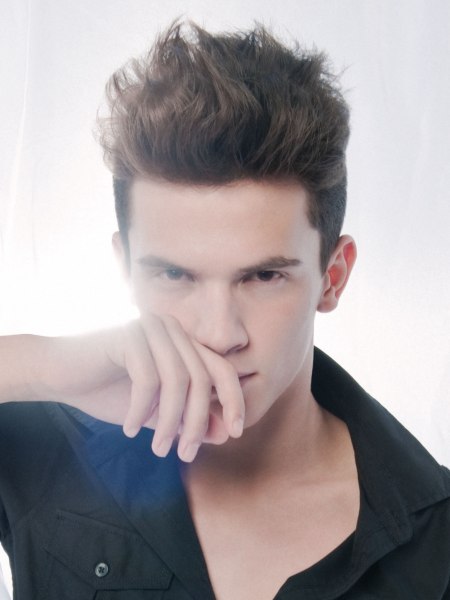 Click to enlarge
Collection:
Summer Breeze
Hair & Make-up:
J.7 artistic team
Styling:
Nicole Czapalla
Photography:
Vlado Golub
Related posts:
Men's Hairstyles
Men's hair curved backward
Finger styled men's hair