Long Floating Fringe

A cute blonde haircut with cropped layers turns fashion favorite with a great fringe. Here the bangs play a key role in the design as they are not only the longest section of hair, but also styled horizontally floating above the forehead, while the rest of the hair either sticks straight up on top or is styled down on the sides.

The champagne blonde hair color is a bubbly as her personality and softens the appearance strongly.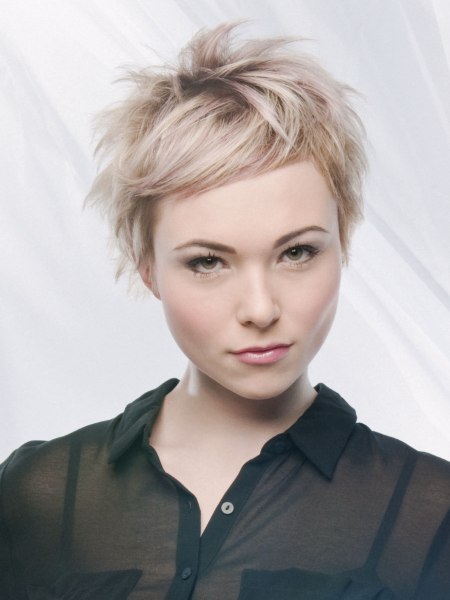 Click to enlarge

Collection: Summer Breeze
Hair & Make-up: J.7 artistic team
Styling: Nicole Czapalla
Photography: Vlado Golub

Related posts:
Short Hairstyles
Tomboyish short hairstyle
Hairstyle with a short back and curly front