Long Hair with Two Colors

Two colors and one more beautiful than the other grace this airy perfection of a hairstyle. Layers are long and plentiful, styled with texture in mind and a lofty, light feel. Much air is incorporated with the large curls and wild disheveling.

The star of this amazing look is indeed the coloring. Black and caramel dip and copper brown on the crown are a pair made in heaven. The lighter color sits on the crown and long tendrils curl their way around atop the dark base. Glamorous!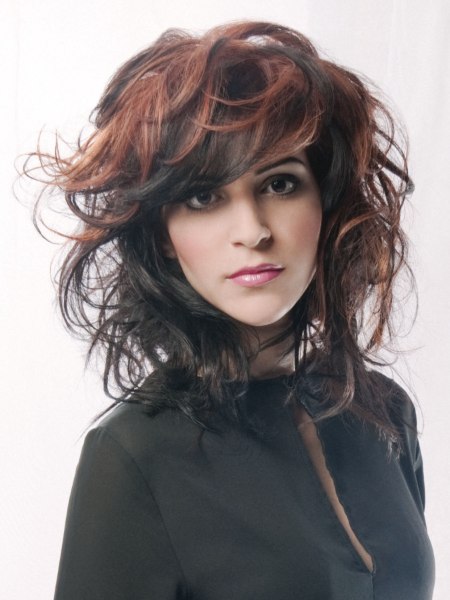 Click to enlarge

Collection: Summer Breeze
Hair & Make-up: J.7 artistic team
Styling: Nicole Czapalla
Photography: Vlado Golub

Related posts:
Long Hairstyles
Thick long hair with two colors
Long hairstyle with color effects