Very Long Hair with Curls

Forget gravity and join the wild roller coaster ride that turns an ordinary hairstyle into a creation that looks like this. Well, the roller coaster was a set of curlers or a large barreled hot iron and the force of nature your stylist, or if skilled it can be yourself too.

The long layers come to life over and over again while defeating all natural laws. They curl, bounce, float, swirl and twirl to her hearts delight. So much activity on one head is more than unique, but very attainable. Make sure to use good products in order to preserve the bounty.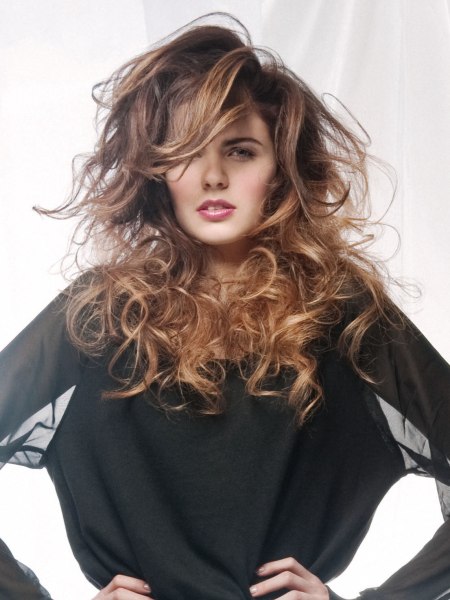 Click to enlarge

Collection: Summer Breeze
Hair & Make-up: J.7 artistic team
Styling: Nicole Czapalla
Photography: Vlado Golub

Related posts:
Long Hairstyles
Long hair with big curls and flipped bangs
Long summer hairstyle with curled and mussed texture