Long Layers with Hair Color Transition

A very natural fall seems so effortless and refreshing. It is however all planned. Her hair is about mid back long and was cut into very long, generous layers. A casually jagged side part seems almost coincidental and placed there by a gust of wind. It allows the long, long fringe to flow over to one side.

The hair was styled leisurely to one side and there it just plunges over her shoulder to the front showing off the contrasting color that lightens up the bottom half of her brown hair in a golden blonde.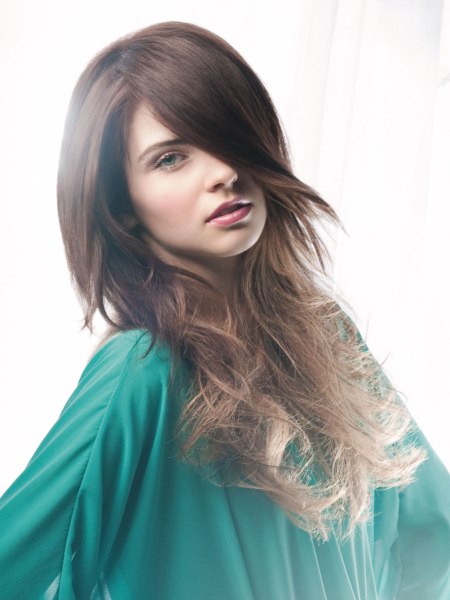 Click to enlarge

Collection: Summer Breeze
Hair & Make-up: J.7 artistic team
Styling: Nicole Czapalla
Photography: Vlado Golub

Related posts:
Long Hairstyles
Long hair with blended colors
Super long hair with highlights