Medium Length Layered Hair

This is what layers are all about. They create amazing movement in the hair and turn up the volume. But layers are just a part of what makes her hair look like this. The lines are superb with a sleek longer section framing her neck on both sides and then a storm of motion on top and in the sides.

The movement is kept in place with good styling products. Try a strong mousse, hair lacquer to finish and a tiny touch of wax to accentuate individual tips and strands. Beige Blonde and a slightly darker medium blonde were used to create highlights and lowlights.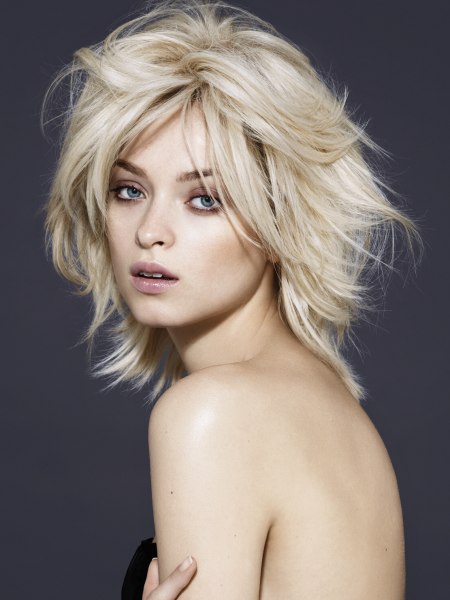 Click to enlarge

Collection: Minimale
Hairstyles: Haute Coiffure Française
Photography: Gyslain Yarhi

Related posts:
Medium hairstyles
Easy haircut for busy women
Hairstyle that accentuates the line of the neck