Swirl on the Forehead

This is what can happen to bangs when they grow up. The large swirl on her forehead is the focus of the entire look. Not only is it the longest section of hair, with the rest all cropped close, it is also the most colorful one.

A sensational hair color transition from a dark brown to the flaming red of the coiled fringe is a work of art all in itself. Eccentric and definitely turning heads, this flamboyant short hairstyle still has much simplicity to be elegant in a very modern way.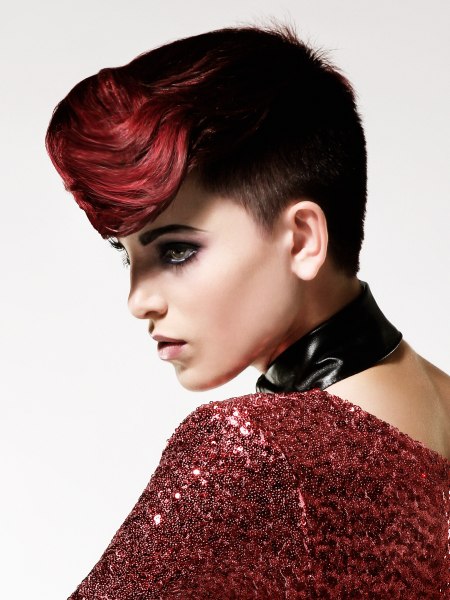 Click to enlarge

Collection: Jewel
Hairstyle: KAM Hair and Beauty Salon
Hair: Karen Thomson
Make-Up: Carol Wilson
Stylist: Ian Tod
Photography: Jim Crone

Related posts:
Hairstyles for short hair
Glossy pixie with undercut sides
Short graduated hairstyle with curly bangs