Flexible Short Hairstyle

Razors are good for many things, including cutting a fresh style as sexy as this platinum blonde wonder. It is one cut that keeps on giving with two main styling options and numerous derivatives of these.

With such an electrifying look you can be daring. You should be. A short neck and very long, wavy fringe dominate the shape of this flexible short hairstyle.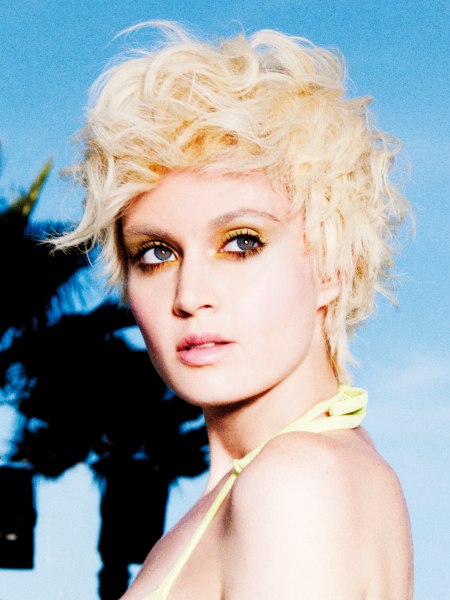 Click to enlarge

Collection: Happy Hour
Hair: Top Model Coiffure
Photography: Anissa Si

Related posts:
Short Hairstyles
Feminine boy cut with layers
Short hairstyle with a curly front