Blonde Bob with Texture

As soft as a whisper. This extremely appealing bob was cut with some angled lines and tapered feathers that frame her face. A long fringe touches the tip of her nose before it flows in a diagonal curve to the lower tips that sit just underneath her chin. A straight and very neat side part separates the hair to a super stylish look.

Her hair color is a baby blond with a blinding light exuding from its very core. This hairstyle does not need any further tricks or embellishments. Just a little roundness in the lower line created with a styling brush while drying gives it all of the swing and chic it needs.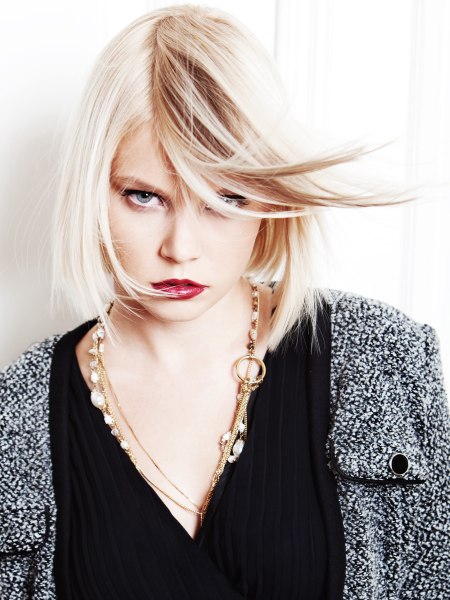 Click to enlarge

Collection: La Féminin

Salon: Frizerstvo Lassana
Haircuts: Metod Tasič & Ana Oblak
Coloring: Nada Lučič, Mateja Križmančič, Jasna Mustedanagic, Sara Mikluž
Make-up: Maja Šušnjara
Styling: Danaja Vegelj
Photography: Mimi Antolovic

Related posts: Hairstyles for short hair