New Styling, New Look

Changing directions is all it takes to get a new perspective. This applies to life and also to short hair. The very same cut that delighted us with its vintage charm in the first photo, is now all aerodynamic and modern. The layered do was combed back and held in place with some smoothing serum and hairspray.

All of the hair is out of the face and subtle airy volume was build up on the crown. A very charming touch are the tiny triangular points right in front of her ears. This length is ideal to wear with the very trendy collared and buttoned up blouses or with turtleneck sweaters.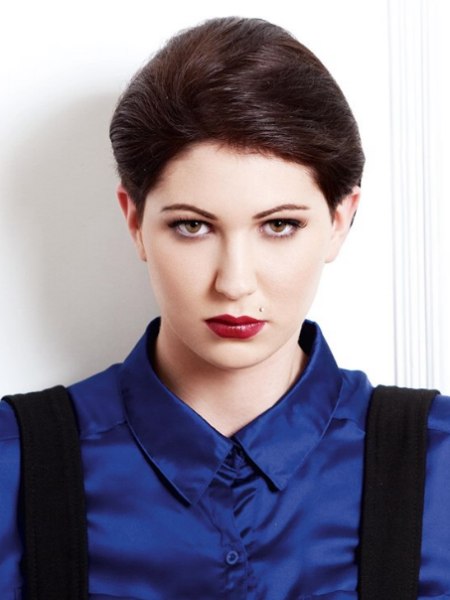 Click to enlarge

Collection: La Féminin

Salon: Frizerstvo Lassana
Haircuts: Metod Tasič & Ana Oblak
Coloring: Nada Lučič, Mateja Križmančič, Jasna Mustedanagic, Sara Mikluž
Make-up: Maja Šušnjara
Styling: Danaja Vegelj
Photography: Mimi Antolovic

Related posts:
Hairstyles for short hair
Uncomplicated short hairstyle