Soft Updo with Loose French Braid

From the front it might look like a sophisticated short hairstyle, but the truth comes out when looking around. This soft, billowy updo was created by placing a loose French braid from above one ear horizontally around the head.

All the hair on the sides and in the back is gathered, then invisibly tugged under while the long diagonal bangs are shaped to a flowing wave and directed backwards.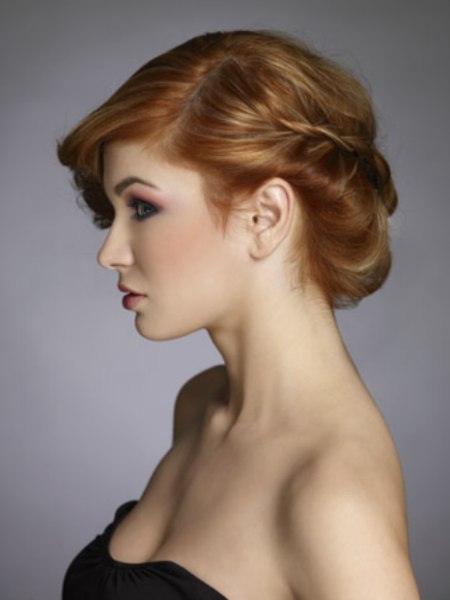 Collection: Hairstyles Autumn Winter 2009 2010

Hair: Barbara Wuillot
Photography: Marius Baragan

Related posts:
Updos
1940s inspired updo for mid length hair
Updo with the hair tugged under and pinned in the neck