Short Hair with Curls

A wonderful way to do magic with natural curls. The hair was cut to one length all around the head and the curls are enhanced by subtle plays of color between coppery blonde and almost platinum highlights.

The short style circles the head like a halo and allows the face to fully show its beauty as there are no bangs or side sections covering any of it. Large rollers help to bring a uniform, large size into the curls.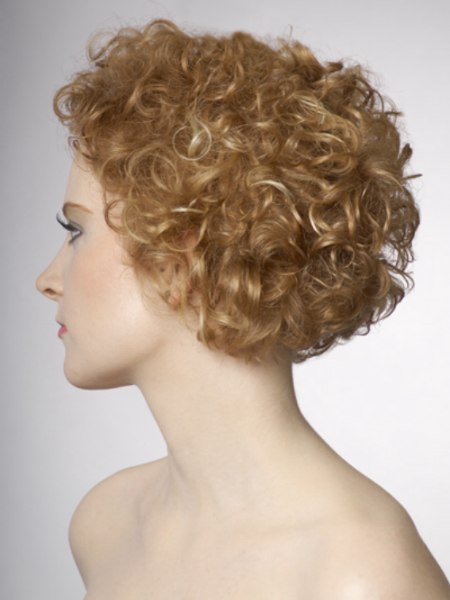 Collection: EGO

Hairstyle: Klaus Müller Friseur

Related posts:
Short hairstyles
Short layered haircut with curls
Never out of style haircut with curls