Bob with a Steep Angle

A-line taken to an elegant max. Straight and rounded lines, a steep angle from back to front and precisely cut contours make this blonde creation a modern masterpiece. Note the long, blunt and straight bangs!

The sides are tapered to form a soft frame for the face and the length increases from the nape to a few inches below the chin. This eye-catching cut can be styled smooth or with more texture in a sassy, fluffy style.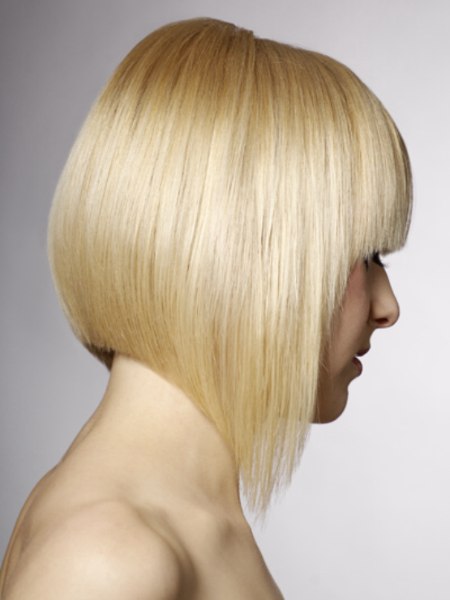 Collection: EGO

Hairstyle: Klaus Müller Friseur

Related posts:
Medium hairstyles
Bob with a concave line
Bevel cut bob with an A-line shape