Long and Short Hair Combined

The best of both worlds, long and short, combined in one stunning hairstyle. A fluffy bob with a high crown and gentle texturing sits on top a bottom layer of long, blunt hair that reaches a few inches over the shoulders. The top portion forms a nice round silhouette with a high partition on the side, long bangs that almost reach the chin.

The contrast of the lengths and textures is intensified with a gentle contrast of color from a warm honey, dark blonde tone in the bob part to a darker hue on the long sections.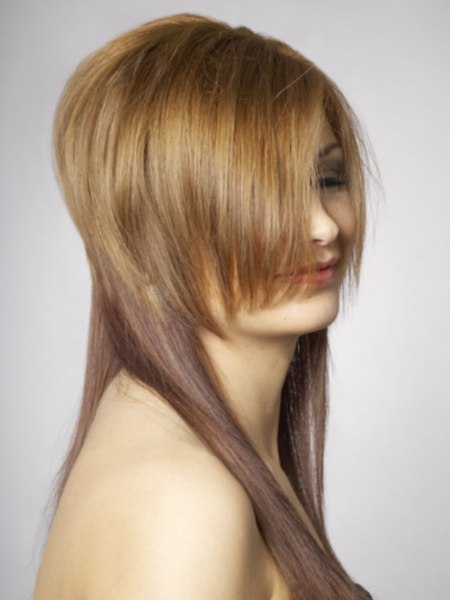 Collection: EGO

Hairstyle: Klaus Müller Friseur

Related posts:
Long hairstyles
Blonde dual length hairstyle
Bob and long hair combination in one cut