Red Chin Length Curls

In the color of the spiciest paprika this large, curled look outshines them all and speaks of a self-confident woman who is full of energy and zest for life. The hair comes out to about chin length and is parted slightly of center giving it an exciting asymmetrical effect.

The silhouette of this enchanting look is a perfect oval, rotated on its side. The stars of the show are however the huge and well defined curls.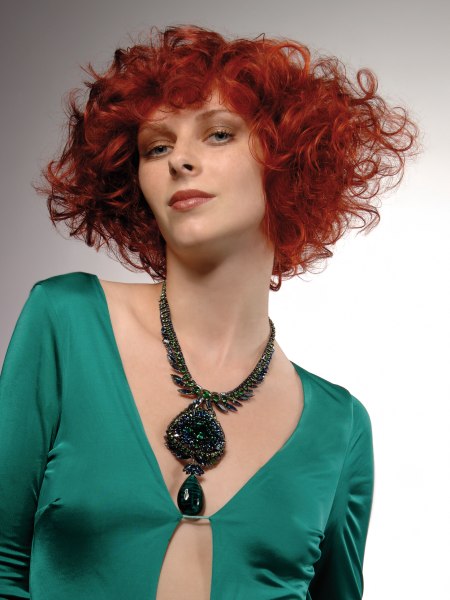 Click to enlarge

Collection: my chic

Hairstyle: Keller haircompany

Related posts:
Short hairstyles
Red hair with curls
Curls for a long neckline