Pixie for Older Ladies

Who says that playful and sexy is the purview of the young? This edgy, playful look is both flattering and adds a "joie de vive" to the overall effect. The close-cropped, pixie-inspired cut is styled for volume and whimsy, and is textured heavily to create a wispy feel.

The blonde here is a cooler, ash blonde with some neutral highlights to add some extra depth. The choppy, almost-asymmetrical cut is good for thin hair types and allows for the most volume possible in this look.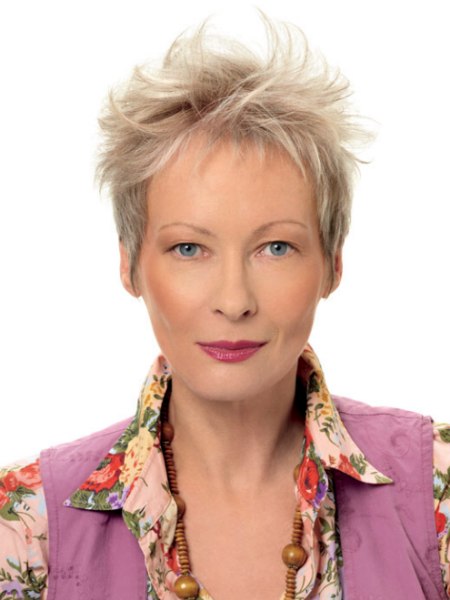 Click to enlarge

Collection: Tribu

Hairstyle: Shampoo by Michel Dervyn

Related posts:
Short hairstyles
Short hair for women over 40
Short glamour style for older women