Metallic Pink Hair Color

Her petal shaped bangs grace her forehead like the gentle wings of a dove. The upward pointing sides and downy back also play into the avian theme. The short cut leaves several styling options but in this look it is the color that makes the melody.

Metallic pink, extra bright platinum, graphite and silver come together in an almost esoteric radiance.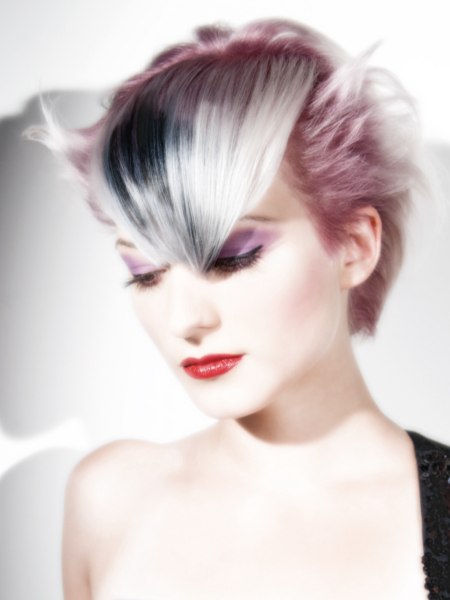 Click to enlarge

Collection: Funky Punky

Hairstyles & Make-Up: J.7 artistic team
Photos: Vlado Golub

Related posts:
Short hairstyles
Pink and fuchsia color hair
Short Coco Chanel inspired haircut