Updo with Wrapped Up Hair

Long, slicked strands of hair were wrapped around and on top of each other to create a classic shape that was taken to the 21st century. Exact partitioning of the hair and good pomade that does not add too much weight are the start of this unique up-style.

The creativity and skill of a master coiffure puts the right curves into this beautiful knot.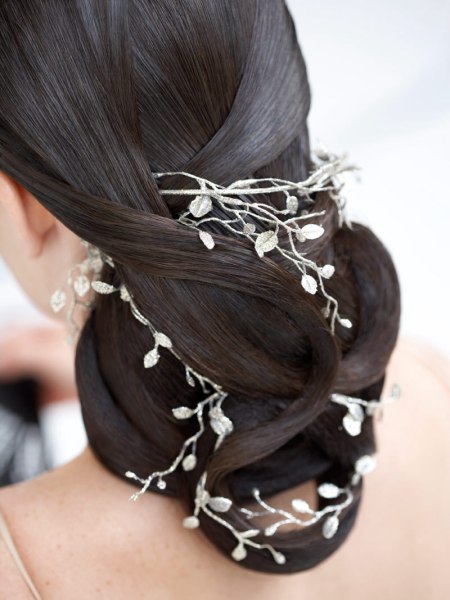 Collection: Heritage

Hairstyle: Alexandre de Paris

Related posts:
Updos
Ancient Greece up-style
Chignon with strands of hair that were slung around each other