Long Brunette Spiral Curls

Long brunette spiral curls and a large smooth section reaching from the crown all the way to the chin is the stuff that luxury is made off. The generous curls and waves are almost too beautiful and perfect to be real.

The face is framed by the most elegant line that originates where the side part meets the forehead above the temple. From here the hair flows in a smooth curve along the shape of the face while the other side gently exposes the ear.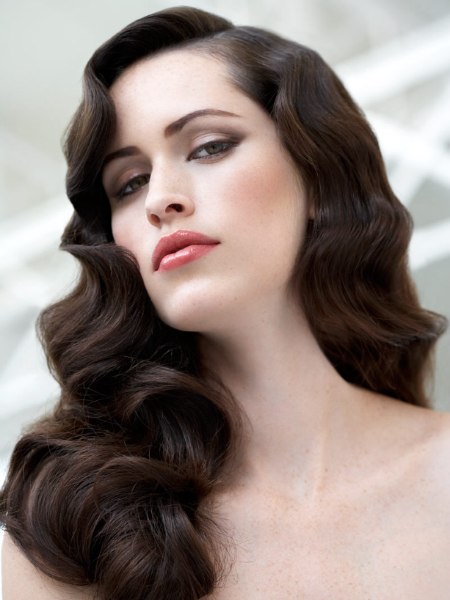 Collection: Heritage

Hairstyle: Alexandre de Paris

Related posts:
Hairstyles for long hair
Long hair with spirals and corkscrew curls
Long brunette hair with curls and a smooth top section