Updo for Medium Length Hair

In her last appearance the fashion maven enjoys the motions and sweeping lines of her retro avant-garde updo for medium length hair. Sides and back were pinned to what resembles a banana roll, out of which emerges the great surge that shapes the wave down the forehead, ending just at the base of the nose.

Boosted volume and dynamic lines with focus on the essential make this hairstyle an instant classic.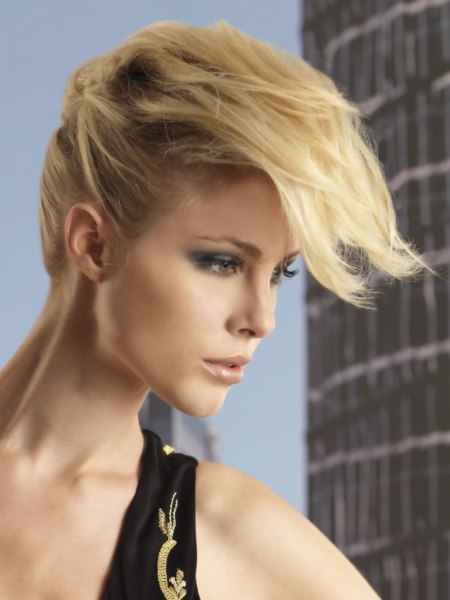 Click to enlarge

Collection: Estero

Hair: Diadema Hair Fashion
Art Director: Fabio messina
Photography: Stefano Bidini
Make-up: Cristina Marzo per 20100Milano
Stylist: Elena Barosi
Extensions: Zeropiù
Dress: Avaro Figlio and Federico Sangalli

Related posts:
Updos
Updo with pinned hair