Long Straight Haircut

The smooth surface of this long haircut with a stunning side part is the perfect canvas for the play of colors in the hair. Streaks range from a sweet vanilla blond to a caramel- nutmeg shade and remind of the grain in precious woods. The cutting line is straight and lets the hair touch the shoulders with its intensely textured tips.

A hint of 1980s high school hairstyles is in the youthful fringe that falls across the face in a smooth diagonal line and has its ends rolled backwards in a mini homage to Farah Fawcett.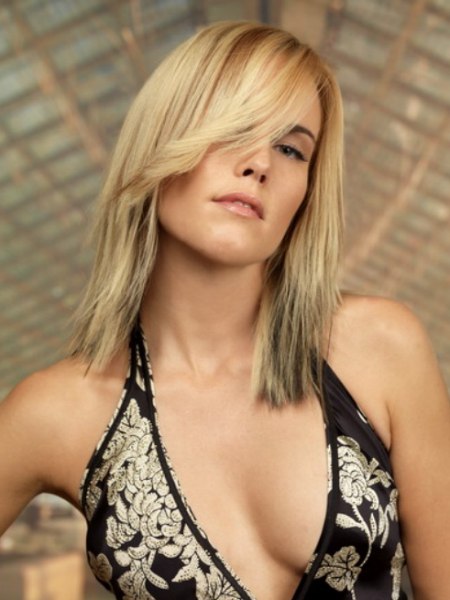 Click to enlarge

Collection: Spring-Summer Hairstyles

Hair: Diadema Hair Fashion
Art Director: Fabio Messina
Photography: Stefano Bidini
Make-up: 20100Milano
Extensions: Zeropiù

Related posts:
Long hairstyles
Easy shoulder length hairstyle
Blunt below the shoulders cut for blonde hair