Updo with a Large Barrette

It takes some length to wind the hair up, down and around for this glamorous updo that is fit for a princess or a bride. One large barrette on top and a smaller one in the back guarantee a strong and lasting hold.

The hair was first gathered to a ponytail in the nape, slung upward, fastened with the smaller barrette and then it was twisted and guided along the side and around the base of the nape to cover up the ponytail base. A large barrette holds the elevated rear part like a crown.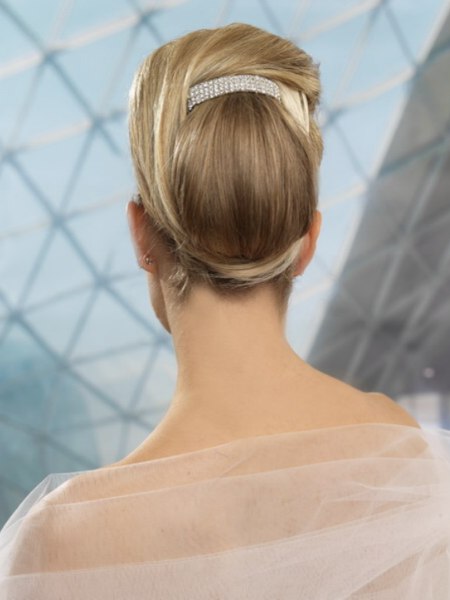 Click to enlarge

Collection: Spring-Summer Hairstyles

Hair: Diadema Hair Fashion
Art Director: Fabio Messina
Photography: Stefano Bidini
Make-up: Paolo de Vita for 20100Milano
Extension: Zeropiù
Wedding Style: Bonello Spose

Related posts: Updos