Backswept Short Hair

As if blown by a strong wind, this voluminous hairstyle for short hair is swept to the back, creating a dynamic contour full of motion and energy. The layered haircut features a wedge shape in the nape with very short layers at the bottom and increasing length towards the upper section.

This base cut allows for many styling options - all you need is some creativity, a good styling mousse, a round brush and a blow dryer.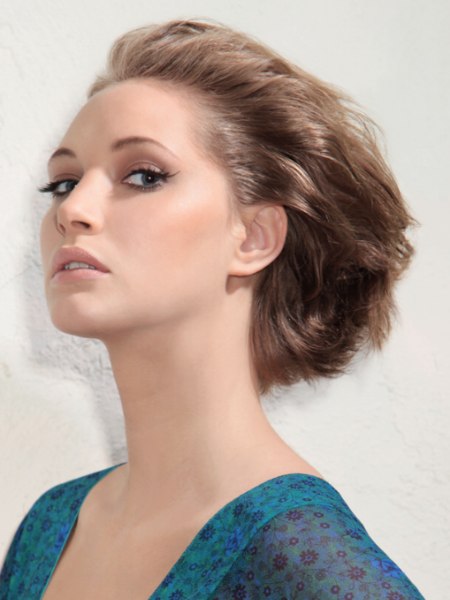 Click to enlarge

Collection: Hairstyles Autumn Winter 2009

Hair: Cebado

Related posts:
Short hairstyles
Short hair directed to the back
Hair with tousled styling towards the back