Hair Up for Festive Events

For festive events the way to style your hair is up and the higher, the better. Defy gravity with the right technique, accessories and hairspray. For this extravagant upward sweep the hair was rolled to dense curls starting with small ones in the back and increasing their size towards the top.

The hair was then combed back tight against the scalp and pinned down invisibly around the head the top is gently teased and kept upright with a good dose of heavy hold product. A fashion barrette gives the hairstyle a finishing touch.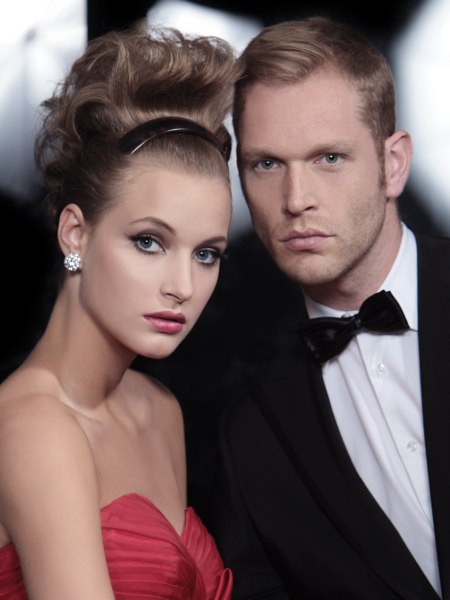 Click to enlarge

Collection: Hairstyles Autumn Winter 2009

Hair: Cebado

Related posts:
Updos
60s updo, styled with a hair band
50s inspired up-style with a bun and hair band