Fashion Meets Poetry

This young woman is wearing a style called "Fashion meets Poetry." The name really says it all as the hairstyle is fragile and delicate and has a dreamlike quality.

The hair colors are almost a transparent blend of blonds and browns. Volume is added to give the hair a truly feminine quality.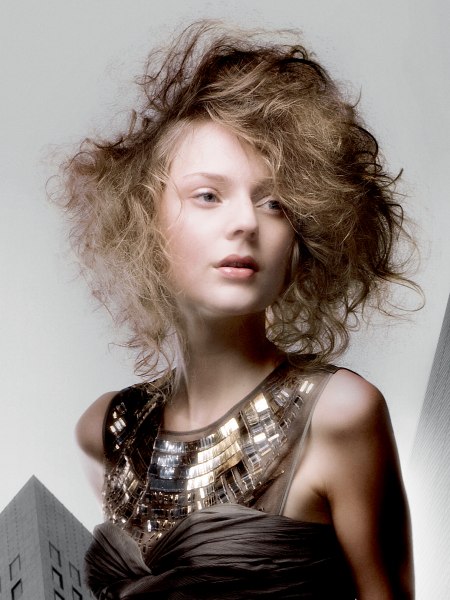 Click to enlarge

Collection: Asia's Most Beautiful Hair

Credits: Click Here
Publisher/Copyright: Intercoiffure Mondial

Related posts:
Medium hairstyles
Mid-length razor cut with curls
Youthful high fashion hairstyle with curls