Short Rounded Haircut

Gold has been a reoccurring theme in fashion and it is especially pretty when infused into the hair. This short, rounded, slightly gamine cut comes with a lot of fine texture and movement and radiates in the most beautiful golden shine.

Gentle highlights increase the shine and add depth to this adorable mix.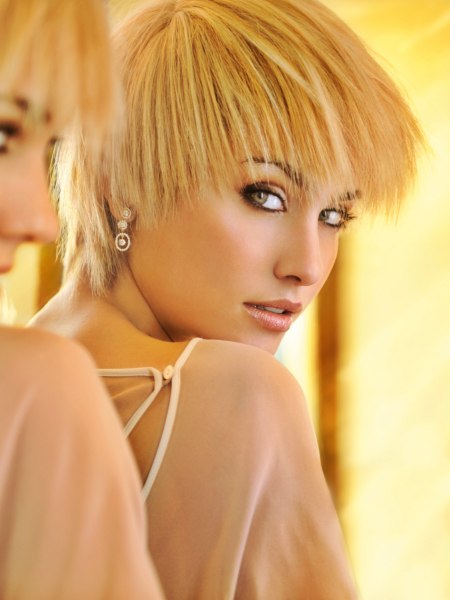 Click to enlarge

Collection: Hairstyles Spring Summer 2010

Hairstyle: Jack Holt Coiffeur Créateur
Photography: Studio Didier Michalet & Karen Firdmann

Related posts:
Short hairstyles
Sporty hairstyle with tapered sides
Short hairstyle with the ears covered