Short Hair with Long Bangs

The length of the bangs determines the cutting line around to the graduated back of this cute short hairstyle. A little lift on the roots provides the delightful volume and rounded silhouette which brings in a very attractive element to the androgynous appeal.

Textured tips and a delicious cocoa brown add even more for the senses and soften the blow.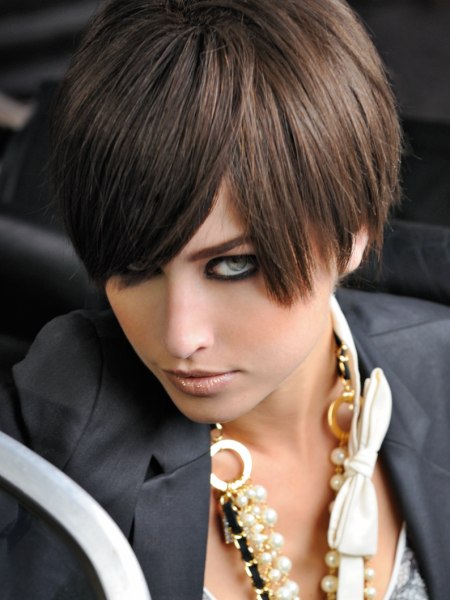 Click to enlarge

Collection: Hairstyles Spring Summer 2010

Hairstyle: Jack Holt Coiffeur Créateur
Photography: Studio Didier Michalet & Karen Firdmann

Related posts:
Short hairstyles
Youthful short hair with layers
Short hair that clings close to the face