Bangs from Ear to Ear

The fringe (bangs) of all fringes spans from one ear to the other and barely covers the eyebrows with its straight line. The edge is textured just a minimum to soften the line. Androgynous, modern and ready for the city.

This very short haircut keeps you cool in many aspects and is a masterful example of how beautiful simplicity can be. The hair color of dark espresso enhances the energy.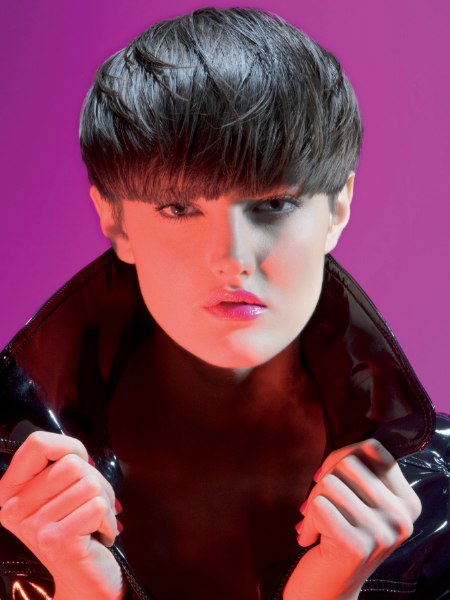 Click to enlarge

Collection: Hairstyles Spring Summer

Hair: Carpy Coiffeur
Photo: © Filippe Darocha

Related posts:
Very short hairstyles
Short hair with a low fringe
Short haircut with a rounded silhouette