Short Curly Hairstyle

Trapeze shaped curls with a strong asymmetrical slant still have the soul of a glorious gone by era but also all the energy and vibe of our present time. The volume is full of movement like the brush strikes on an abstract painting - pointing first from left to right and at the same time from the graduated back towards the front.

With this short hairstyle on the head the word boredom should be erased out of ones dictionary. Darker and lighter nuances of roasted nut shades play with the light and enhance the curves and sensual swirls.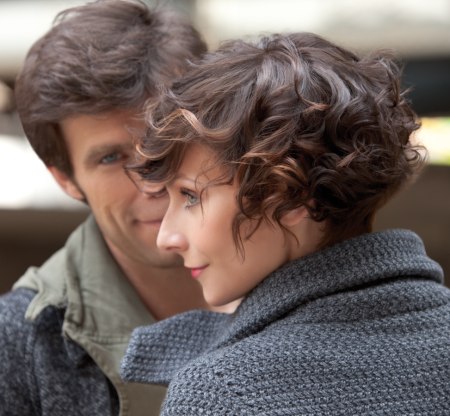 Click to enlarge

Collection: Vintage

Hairstyle: Sergio Bossi
Make-up: Maniacha
Styling: Nado Al Tabbal
Photos: Alain Bocquet

Related posts:
Short hairstyles
Curly bob with a short back