Blonde Razor-cut Hairstyle

The unstructured, razor-cut hairstyle with lots of interior layering offers just a hint of wildness and randomness in the look. The pale blonde color is the perfect echo of the glowing days of summer and the cut allows versatility in styling, from a smoothed, polished look to the roughed up wildness of the more casual style shown above.

The look shown can be achieved through a blow-dry styling with a flat brush and the fingers used in the latter third of the drying process. Using a styling mousse will give a soft look with enough volume to make the hair feel full.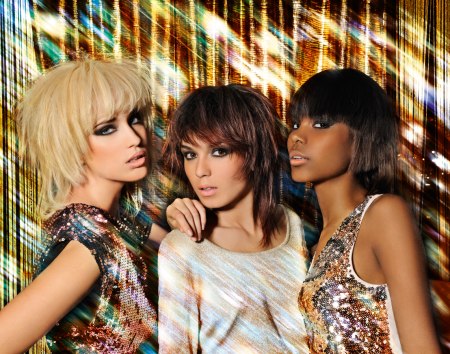 Click to enlarge

Collection: Hairstyles Autumn-Winter

Hairstyle: Top Model Coiffure
Photography: Studio Didier Michalet & Karen Firdmann

Related posts:
Medium hairstyles
Neck-length haircut with tapered sides
Shoulder tipping hairstyle with bangs