Classy Short Haircut

Less spiky and styled round and smooth, the same short haircut gets a very classy feel. This look does not lack at all in the sexy department but it is a bit more understated and elegant.

The brown color is so rich and comes alive with the gentle texture of the hair that it does not need any effects of gimmicks.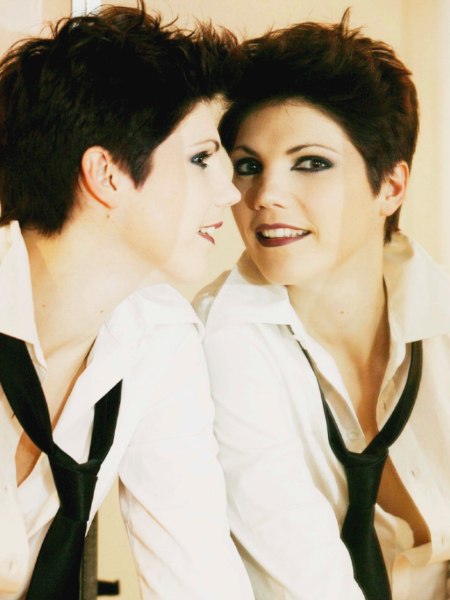 Click to enlarge

Collection: Sexy Short Hair

Hairstyle: Sasscha Hirtsgaard - Guys & Dolls Hairforce
Photography: Olle Bogren
Make-up: Channet Colding
Products: Alterna
Hair Coloring: Infiniti

Related posts:
Short hairstyles
Pixie cut with loose styling
Short on the neck and low maintenance haircut