Cropped Hair & Long Fringe

The hair is cropped close to the head and lengthens gradually towards the top. This way the fringe is the longest section and has a lot to play with.

With the sides styled smooth and the top hair kneaded into a ruffled texture and slightly raised bangs you get a modern short haircut that is playful and sexy while still keeping an air of sophistication.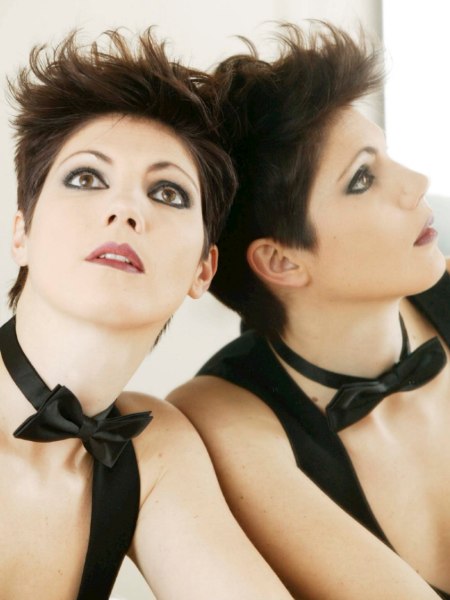 Collection: Sexy Short Hair

Hairstyle: Sasscha Hirtsgaard - Guys & Dolls Hairforce
Photography: Olle Bogren
Make-up: Channet Colding
Products: Alterna
Hair Coloring: Infiniti

Related posts:
Short hairstyles
Super short pixie hairstyle
Short haircut with buzz cut sides