Short Hair with High Lift

The eternal fashion favorite, a fringe, is seen here in a sensuous multi-length incarnation with delicate texture. It is the center of attention and it seems as if the rest of the style was built around it.

Sexy sideburns, long layers and a curved contour with high lift on the crown come together for a riveting short hair cut with volume and spunk. Elegant, sporty and simply bedazzling it is taken to perfection in a highlighted soft brown.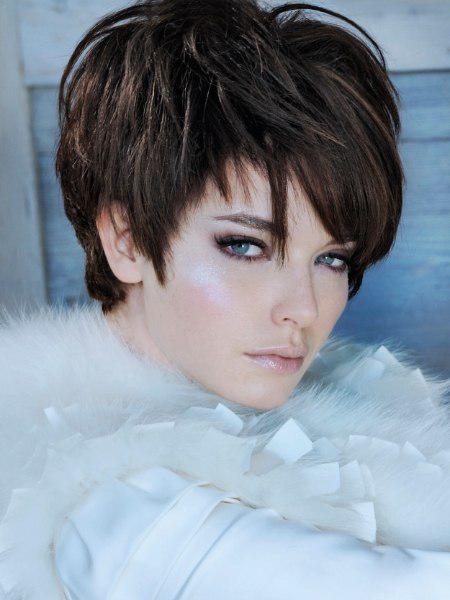 Click to enlarge

Collection: Hairstyles Autumn Winter 2010/2011

Hairstyle: Jack Holt Coiffeur Créateur
Photography: Studio Didier Michalet & Karen Firdmann

Related posts:
Short hairstyles
Straightforward short hairstyle
Short haircut with lift on the roots