Feminine Short Haircut

With a lot of lift in the roots but no more pointy peaks the pixie haircut turns into a feminine and fashionable short haircut. Slightly deconstructed and with a lot of motion it still retains much of its feisty approach.

A great fashion statement are the long, textured sideburns, which complement the rugged, side swept fringe.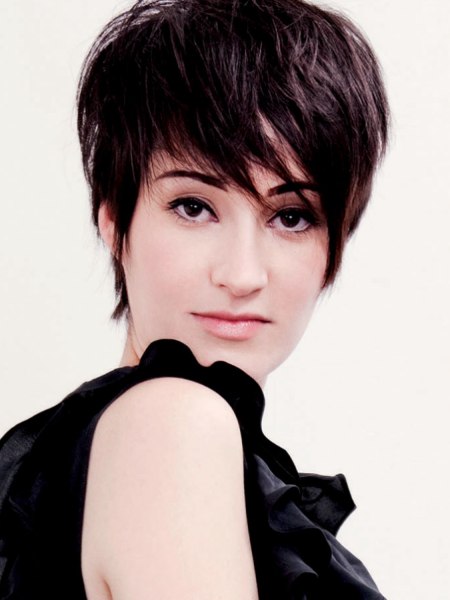 Click to enlarge

Collection: Hairstyles Spring Summer 2010

Hair: Carpy Coiffeur
Photo: © Filippe Darocha

Related posts:
Hairstyles for short hair
Short hairstyle with versatility
Short haircut with chunky layers