Timeless Short Hairstyle

A slender graduation at the neck leads up to the crown and the soft flow of dark brown hair that dominates this sexy short haircut. A side partition adds sophistication and gives the long fringe a chance to curl into the face in a big swoop.

The outline is clear and rounded and this is one of the timeless classic hairstyles that is not only easy to take care off but it can be styled in tons of different ways from casual to glamour, always with a sporty and charming touch. Even on the warpath.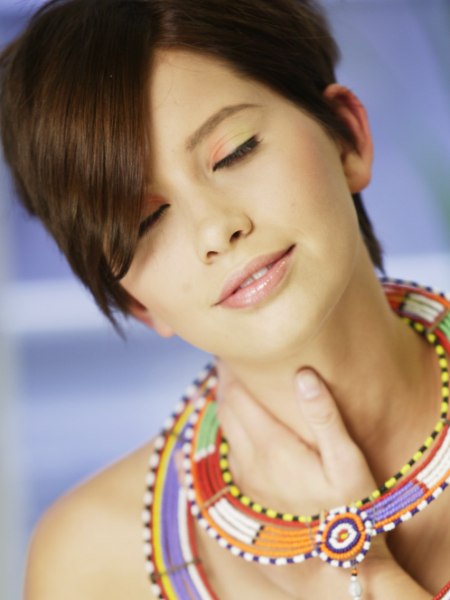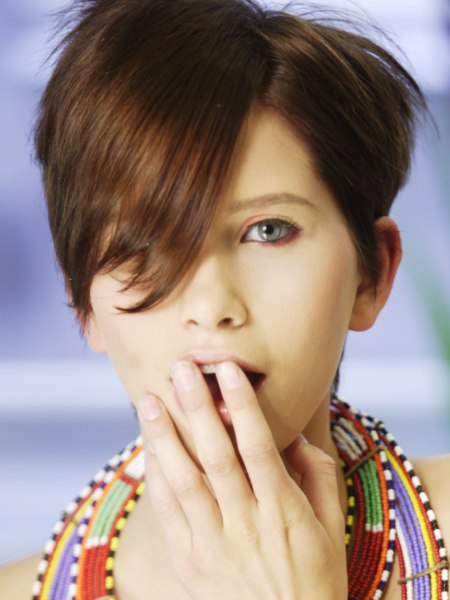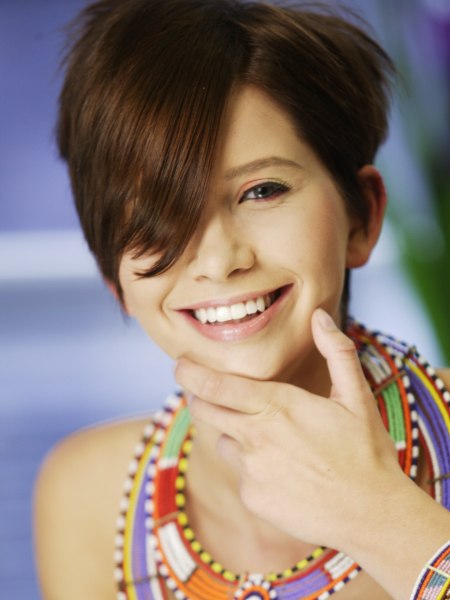 Collection: Masai

Hairstyle: Sasscha Hirtsgaard - Guys & Dolls Hairforce
Photography: Olle Bogren
Make-up: Martine Lück
Products: Paul Mitchell
Hair Coloring: Davines

Related posts:
Short hairstyles
Tomboyish short haircut
Fresh and playful short hairstyle