Buzz Short Hairstyle

Her short copper hair gets its invigorating shape with buzz short sides and back while the hair on top is remarkably longer. The ends are finely textured to achieve a very soft flow and to bring a strong feminine touch to the more masculine shape and length.

Bright copper is accompanied by a few blonde accents representing the transition from the summer sun bleached hair to the colors of the fallen leaves of autumn.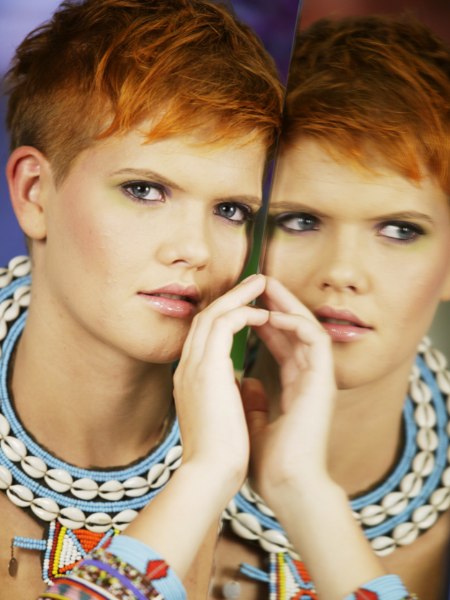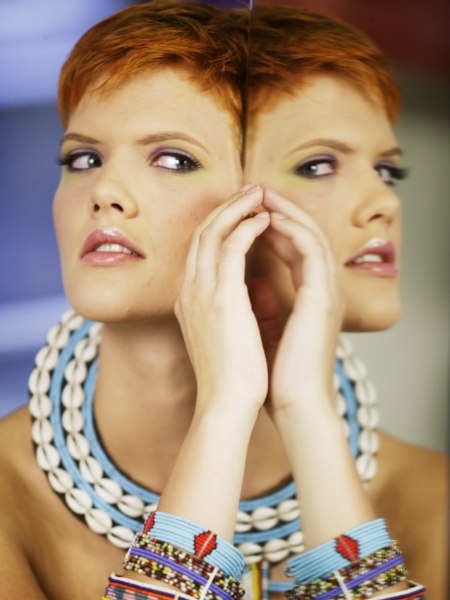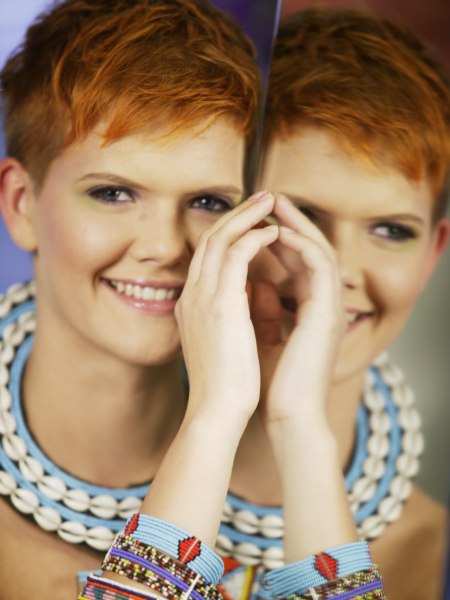 Collection: Masai

Hairstyle: Sasscha Hirtsgaard - Guys & Dolls Hairforce
Photography: Olle Bogren
Make-up: Martine Lück
Products: Paul Mitchell
Hair Coloring: Davines

Related posts:
Short hairstyles
Hairstyle with a shaved neck
Hyper-short haircut with an elongated top